QuickBooks checks envelopes
QuickBooks business window envelopes are available in a variety of sizes and styles. Made specifically for QuickBooks checks and forms, these self-seal business envelopes with windows hide sensitive information and include built-in security tabs to identify tampering.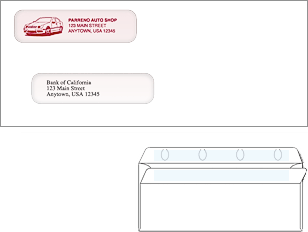 Self-seal Window Envelopes for QuickBooks Checks
Save time and look professional with double window check envelopes featuring self-sealing adhesive. Built-in security tabs aid in identifying instances of envelope tampering. The dimensions allow QuickBooks Standard and Voucher checks to align perfectly inside the envelope.
Add to cart
Learn more about Self-seal Window Envelopes