QuickBooks business envelopes
Business envelopes available in various business sizes for invoices, forms and correspondence. Designed for optimal compatibility with QuickBooks and Intuit products, these envelopes provide a professional business
appearance. Get blank or customized envelopes with your company's logo and information. Envelopes
come with industry recognized security features so you can mail with confidence.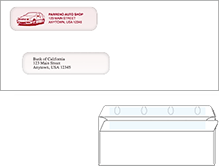 QuickBooks Checks Envelopes
QuickBooks business envelopes are available in a variety of sizes, dimensions, and styles. Made specifically for QuickBooks checks and forms, these self-seal business envelopes with windows hide sensitive information and include built-in security tabs to identify tampering.
Learn more about QuickBooks Checks Envelopes
View all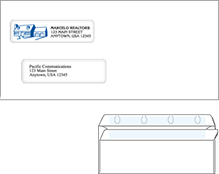 QuickBooks Forms Envelopes
Deliver your forms in a professional, secure envelope designed for your business. Put the right foot forward with envelopes designed for Intuit and QuickBooks products.
Learn more about QuickBooks Forms Envelopes
View all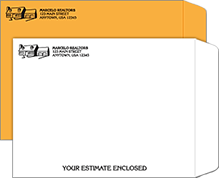 QuickBooks Custom Printed Envelopes
QuickBooks custom printed business envelopes come in a variety of sizes and types. Choose the style and size, then add a logo to the name and address to reinforce your company's brand identity and professional image.
Learn more about QuickBooks Custom Printed Envelopes
View all